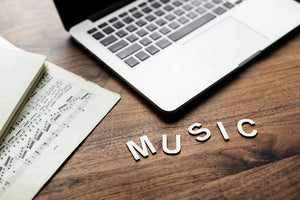 Write a Studio Policy for Your Music Teaching Business
Regular price $47.00 Sale
Starting a music teaching business? This micro-course for new music teachers will help you write an effective Studio Policy in just a few days.
The Studio Policy is the Foundation to Your Money-Generating Business
Not only what to include, but how to structure payment, scheduling, and offerings in your business.

Write a Studio Policy that is both student-centered and avoids teacher burnout.

How to avoid conflict, make extra money in your business, and how this document will grow as your business grows.

Receive a FUN BONUS BUNDLE valued $60! Get a huge bundle of best-selling Music Theory Shop done-for-you downloads that engage, encourage, and inspire students!